Special Needs Patients Are Welcome
We specialize in the dental health of all children. If your child is in need of special accommodations during their dental visit, we can help.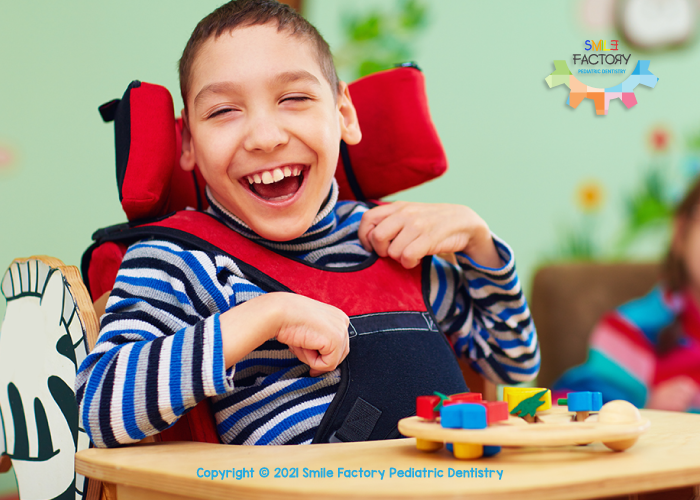 Special Needs Patients Are Welcome
We recognize that each child is unique and may need extra care to feel comfortable.
We provide the best dental care for children with a range of developmental, medical, and behavioral requirements, including, but not limited to, anxiety, sensory issues, autism spectrum disorder, down syndrome, cerebral palsy, bleeding disorders, and developmental and speech/language delays.
Building Healthy Habits
All children benefit from preventive dental care like proper brushing and flossing, limited sugar snacks or juices, and regular visits. Often, children with special needs require more support and exercise in taking care of their teeth. We're here to assist every unique set of circumstances with the comfort and safety of your child in mind.
Avoid A Long Wait Time By: