Conscious Sedation
We specialize in children's dental health. Be at ease knowing that we use the most ethical, modern, and kid friendly sedation process available in pediatric dentistry.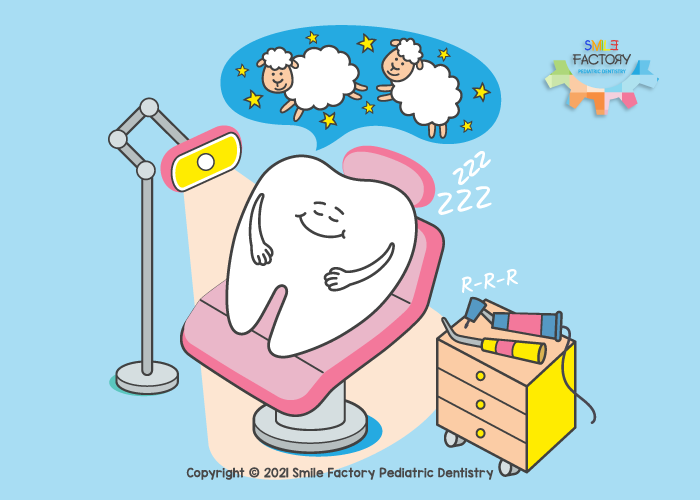 Is anesthesia or sedation in dental procedures safe for children?
The American Academy of Pediatrics (AAP) and the American Academy of Pediatric Dentistry (AAPD) have guidelines when providing deep sedation or general anesthesia to children.
The practice requires that there are always at least 2 trained professionals in the room to provide advanced life support measures, should there be an issue. Of the two professionals, one is the dentist or oral surgeon completing the procedure and the other is an independent observer.
Before you choose sedation, consider the following:
Will sedation work for my child?
How many times will my child need sedation during one procedure?
How much dental work does my child need?
Will there be someone to monitor my child during the procedure?
What options do I have if sedation doesn't work?
Risks and Benefits of Pediatric Conscious Sedation
Benefits:
Affordable for small procedures
Can be easily completed in a dental office
Safe when done properly (patients should wake when gently nudged or given repeated vocal stimulation)
Risks:
Dangerous when the level of sedation is too much
The procedure requires many sedations for large amounts of dental work
Oral conscious sedation is not able to be easily adjusted
There's not a separate anesthesia provider
Has a significant rate of failure, especially in children
Not appropriate for very young kids
Types of Conscious Sedation
Minimal Sedation (Anxiolysis)
A minimal sedative state where the patient can respond normally to verbal commands. Best described as nitrous oxide or laughing gas. This option does not cause the patient to lose consciousness or not to remember the procedure.
Moderate Sedation
The patient should be able to respond competently to having their name called or a gentle shoulder nudge.
Pediatric Conscious Sedation
Nitrous Oxide
A mild and invasive sedative breathed in with oxygen commonly known as laughing gas.
Oral Conscious Sedation
The results of oral sedation can be long-lasting, sometimes longer than the procedure. Both pediatric dentists and many sedation dentists offer this sedation. The patient receives a mix of oral medications to ingest about an hour before the procedure begins. The patient will still need local anesthesia to numb the area before the dental work.
Intravenous Conscious Sedation
This sedative state requires medication administered through an IV. Benefits include a quickly achieved effect.
Avoid A Long Wait Time By: